Description
Wavemaker® G4mini
The Wavemaker® G4mini system is designed to quickly inspect 100% of the volume of long lengths of pipelines from one position. The Wavemaker® G4mini offers all of the traditional Wavemaker® features and some new ones in a small (22 x 30 x 13 cm) and lightweight package. The G4mini automatically recognises the sensor and allows the inspector to very quickly configure the test options, ensuring best data quality.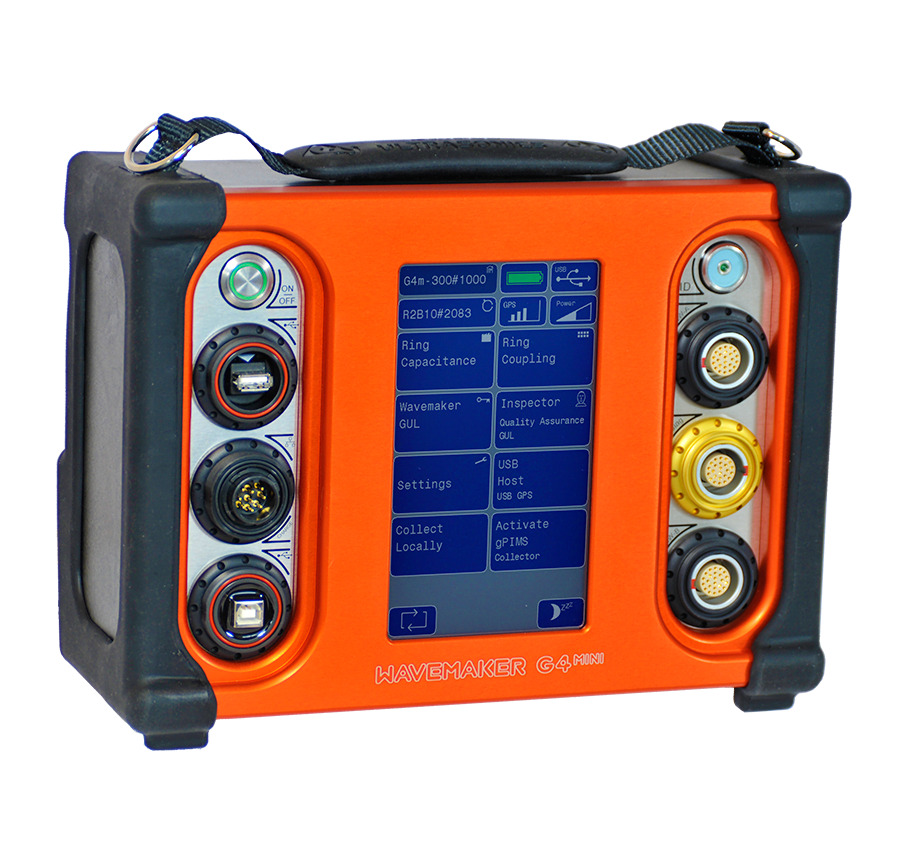 Lightweight
Removable Battery
Boost Function
16 Data Channels
7" LCD Touch Screen
Fast Ethernet Collection
High Speed Data Acquisition
On-Board Diagnostics
Built-In GPS
Extended Frequency Range
Operator Identification
Wireless Option
Base
Base level instrument compatible with the EFC Solid, EFC Inflatable, and Compact® rings; suitable for most common above-ground screening applications.
Extension licenses can be added.
Full
This instrument can be used with all pipe, tube, and monitoring transduction systems produced by GUL.
Supplied with
WaveProTM License
2 x 2.5 m LEMO® Cables
Mains Charger
USB Cable
Soft Bag
Ethernet Cable
Optional extras
Laptop with pre-installed WaveProTM
Software modules for G4mini Base
Wide range of LEMO® cables
EFC Processing Licence
In-car charger
Absolute Calibration software • Warranty extension options
LAN cable adapter